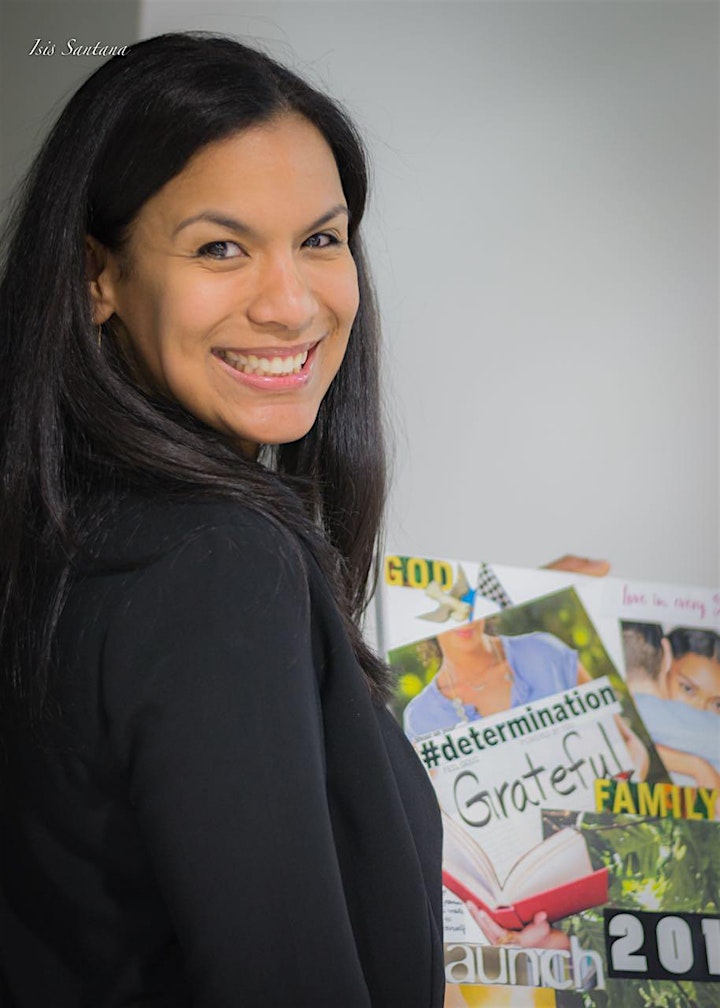 Led by certified coach & public speaker Laura Sgroi, in this powerful virtual workshop, you will be inspired to set your vision for 2022 and beyond!
About this event
Let's Commit to Your 2022 Vision!
Set the VISION for the year you want!
Led by professional coach Laura Sgroi, this powerful vision board virtual workshop offers two (2) hours of step-by-step virtual group coaching that will get you inspired to set goals for the life you want and how you want to feel in 2022 and COMMIT to what's important to get your vision off to a successful start!
Join online to create a collage of your vision and goals by taping up inspirational quotes, and pictures.
It is a fun and creative way to celebrate the new year and make your resolutions and dreams more tangible and attainable while recycling your magazines and upcycling yourself!
⁠Suggested Materials (not included)
– Neon Vision Board by Brite Lite Tribe or Canvas Panel Boards/Cardboards, Scissors, Markers, Glue Sticks
– Magazines and personal photos to personalize your board even more!
Add-Ons:
⁠Research proves that it takes 21 days to make a habit, 66 days for it to become automatic, and 90 days to make permanent lifestyle changes. This is why I am offering 21-Day , 66-Day, and 90-Day Accountability Programs starting on Monday, January 3th, 2022.
During these programs, we will commit to your 2022 with:
🌿 Vision Board Analysis
🌿 Well-being Assessment
🌿 Goal Setting Session
🌿 Your choice of Daily + Weekly + Monthly Personal Strategy Meetings, To-do list drafting, and reviewing
🌿 Personalized self-care routine practices such as journaling, meditation, and breathing exercises, among others.
🌿 Customized products & services recommendations
🌿 Weekly one-on-one calls
🌿 Daily Email and/or Text check-ins
🌿 Unlimited access in-between sessions for questions, support, and accountability.
🌿 And everything you need to do to feel comfortable and happy about your life and what you are doing with it!
Our 21-Day, 66-Day, and 90-Day Accountability Programs launch on Monday, January 3rd 2022.
#goalgetter #visionboard #2022vision #vision #goals #loa #inspiration #goalsetting #rainbow #liveacolorfullife #liveincolor #newneon #thebritelife #calendar #britelitetribe #rainbow #makersgonnamake #getorganized #visionboard2022 #planneraddict #homeoffice #entrepreneurlife#gifting #giftingideas